Contemporary Jazz Bands
in the Oxfordshire Area
Jazz Groups - for your consideration and Direct Hire
You get to decide what line-up you want on the day, ranging from piano solo to duos, trios, quartets and bigger ensembles according to the atmosphere of your party. The most popular combinations are piano solo/duo with sax or vocals and quartets (piano, bass, drums with either sax or vocals). You are welcome to add as many instruments as you like from guitar to clarinet, trumpet to violin and flute!

You also get to choose the style of Jazz music you want us to play. Jazz for soirées and drinks in the garden, Ballads for the dinner and Latin or Swing to take you on the dance floor? Lots of familiar tunes to perfectly set the mood to your party. The huge repertoire of jazz standards provides many different styles featuring the music of many famous jazz composers and artists. Demos can be arranged in whatever media suits you.

These musicians have performed in many prestigious venues and entertained many important guests during both private, public and corporate events .

For any information, requests or forthcoming live appearances, please feel free to contact the musicians below direct. They are available for Pubs, Garden Parties, Weddings, Private Functions, Bar mitzvahs etc
Employ Your Local Jazz Troubadours! Just click on a Musician of your choice.
If you wish your band to be listed here please send details to Jazz Bands for Hire
---
The Blues Hobos - JJ & JK Duo John J Soul has been living and breathing music since he was eight years old. He used to play drums with small jazz combos and doubled as a drummer and a singer with various rock and cabaret acts in England for many years. He began focusing on his writing skills, writing both songs and lyrics. Since 1997 John Soul has been living in his hometown City of Oxford, U.K., where he works as a "lecturer" in visual arts (he is an art teacher by profession). He plays guitar and sings both Standards and Blues with a deal of jazz inflection. He has teamed up with Bassist Jonathan Kirkpatrick to deliver the Great American Songbook with Jazzy chord inflection - a whole lotta lazy Blues and John can both assess and work an audience well. Just right for the intimate Venue. Every now and then John also plays drums with a local Jazz Quartet.
The Blues Hobos
John Soul studied at the Art Institute of Ruskin School of Art before foundation studies at Brookes University. John took his Degree in Fine Art at Falmouth School of Art leading to his Masters Degree at the Royal College of Fine Art. www.johnsoul.com
MP3 - Jazzman
Catch em at The Black Boy - 91 Old High St, Headington OX3 9HT- Every Thursday
Download a Posters for your Shop or Office or Car Window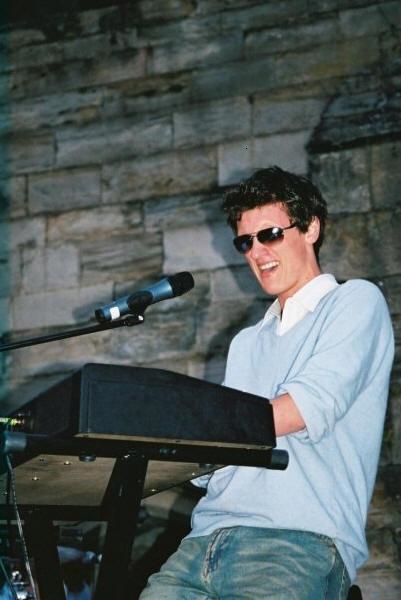 Joe Jackson - Vocals, Piano and Guitar Technically gifted with a flair for improvisation and often just plain crazy to watch, this talented young musician is a breath of fresh air on the UK jazz scene.




Joe Jackson graduated in Music from Durham University in 2007 having been tutored by the classically trained and Harlem born jazz singer, Sandi Russell and he continues his tutelage under the guidance of Jazz Vocalists Ian Shaw and Liane Carroll.
Joe then toured Europe as a singer/pianist for venues such as the famous Holland jazz club, Wakker. Mid-last year Joe returned to London to play prestigious Venues including the RAC Club, The 606 Club, The Savoy and The Waldorf Astoria. Earlier this year Joe moved to Oxford where he has been quickly embraced by the local jazz scene and can be found playing at The Big Bang, Brown's, Joe's Restaurant and Veritas in Banbury. Joe is currently working on a project to record a blend of original work with traditional jazz standards, which he plans to launch later in the year.

Jazzin - John Collier Quartet
A Jazz Quartet (Mainstream/ Modern/ Crossover and Latin) playing a fresher repertoire than most.
Jazz In is achieving acclaim everywhere it performs, giving credence to the expertise of it's professional and ex-professional members.
The quartet mostly performs little-known but entertaining tunes that are not in the American Song Book and the "revolving" library ensures a new programme at each performance with a fresh mix of the familiar and unfamiliar. Will play anywhere along the M4 Corridor from as far as Slough to Newport. Telephone: 01633 893 326


Ade Holland Jazz Guitarist Mainstream and Manouche Swing Trios to Quintets

Jarrett and Taylor Contemporary Acoustic Guitar Duo featuring Russell Jarrett and Simon Taylor. Visit their website to see and hear them play. They perform a wide variety of music styles. Perfect intimate music for Wedding Receptions, Soirees, Corporate Functions and Club Duo Performances.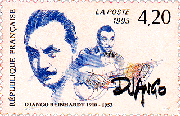 Celebration Swing
Jazz Music for all occasions - Manouche Gypsy to mainline,
Duo to full band - tailored to suit your needs.
Vocal Styles - Cole, Sinatra, Nora Jones etc
07771 545483
Dorothy Shaw Trio
Piano, Bass, Drums + Guests
Enquiries 01235 535689
Graeme Culham Jazz Quintet
Neale Ridding - Reeds/Flute, Paul Higgs Flugel/Trumpet, Ted Beament - Piano/Keyboards, Roger Curphy - Bass, Graeme on Drums - Corporate events a speciality.
Ewan Baird
(saxophones) - Performance credits include Steve Waterman, Jim Mullen and Kenny Baker. Music ranges from Bebop to funk. Bands can be anything from a Duo to Quintet - including Richard Dutton (piano), Jez Cooke (guitar), Jerry Soffe (Bass) and Simon Price (Drums).
Jazz Menagerie
Duo to Quintet -Alison Bentley (vocals/piano) and Kevin Armstrong (guitar).
Martin Pickett
Pianist Martin Pickett plays his own blend of jazz standards and originals. Jazz Review praised his "elegant, catchy themes", while the Oxford Times recently described him as a "fine player as well as an imaginative composer and arranger. Various band Formats
Mid West Big Band - Swindon
MWBB _ 13 Piece Orchestra with Vocalist Julie McKellar - Play a wide range of music from the period of Glen Miller and Benny Goodman up to arrangements from the contemporary National Youth Jazz Orchestra. Len Morphew Musical Director is well steeped in music of the Swing Era. Available for Corporate functions Outdoor Events or Dance Halls - Contact Dave Pinch, Trombone 01793 813773 or Len Morphew, MD 01793 875290
Lucy Bridewell - Alto, Linda Duncan - Alto, Len Morphew - Tenor and Flute, Liam Wiltshire - Tenor and Clarinet, Frank Jeffcutt - Baritone
Bob Field - Trumpet, John Drew - Trumpet and Flugelhorn, Gerry Mason - Trumpet, Dave Maguire - Trombone, Dave Pinch - Trombone.
Dave Prosser - Drums Andy MaGuire - Bass, Martin Low - Piano .
Stekpanna
Trio Mads on Guitar - Steve Kershaw, Bass - Petter on Drums, Anglo Danish Jazz Trio
North Oxfordshire has in its midst a jazz musician of international repute. Deddington resident Steve Kershaw is the bass player in the Anglo-Scandinavian contemporary jazz trio Stekpanna, which has a world-wide following and is celebrating its 10th anniversary this year Steve tells me that he and his fellow musicians, guitarist Mads Kjølby from Denmark and the Swedish drummer Petter Svärd met up in Hollywood, California, and were students at the Los Angeles. Musicians Institute, where each won prestigious awards. Since forming the band they have performed in 25 countries, broadcast on Radio and TV here and overseas and issued a number of highly regarded CDs. Interestingly, they have been featured as in-flight entertainment by both Air Canada and Swissair (proof that they are high flyers?).
Tim Dawes
This bassist has fine professional Musician connections in Oxford and throughout UK
Anything from a Trio to a Big Band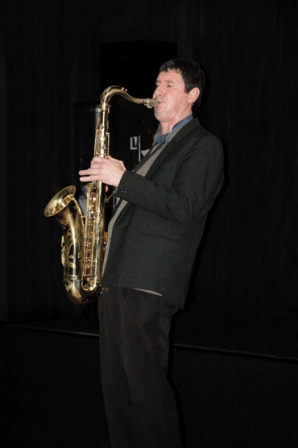 Tim Collinson Quartet
This exciting quartet consisted of Tim Collinson: Tenor and Soprano Saxophones, the phenomenal Gianni Boscarino - Piano, Lester Bennett - Drums and Chris Goodsell - Bass.
They have been playing together for 6 years proving to be a very versatile band and are regulars at The Mill Hill jazz club, and other venues in North London. They have played at corporate functions and weddings as well as running two major jazz clubs in North London.
On occasions the Quartet backed jazz giants such as John Etheridge, Andy Sheppard, Jim Mullen, Alan Skidmore, Mornington Lockett, Martin Speake, Henry Lowther, and many more!
This is a fine Contemporary Jazz Quartet gave us a fine programme of Jazz Originals and Standard giving a well honed and varied performance by these well disciplined Musicians - Jazz Eddie
www.thezavanna.com
www.ruizbros.com
---
Far Out Stuff!
The Provinces - for those with relatives and friends IN THE NORTH
Pearl Jazz Jazz Trio/Quartet with Singer - Manchester / Southport Area
For those in London -
Jazz Talent
Ken Meacher 01252 523676
--- and for that Special Party In Los Angeles USA - Book Jazz Music LA
Live Jazz Music never fails to add the "special" into "special event".
Live Jazz at your function says something about you - you are not mundane; you have intellectual tastes, you have zest and you love life and Real Quality Music.
Whether you are trying to book jazz for your Corporate Function, Wedding or a Party at home this is the place to find it!
This make a difference with Real Live Jazz!!
---

Normal Musicians Union Rates would normally apply and PA equipment would be extra.
Negotiate direct with the Contacts as listed.
If you wish your band to be listed here please send details to Jazz Bands for Hire